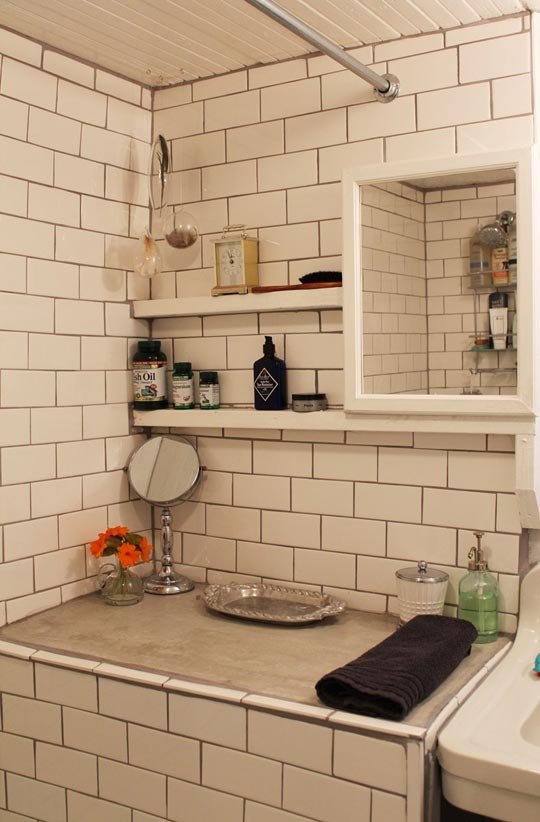 In small spaces like bathrooms, modest changes can have a big impact. Just like kitchens, a good bathroom should be functional and beautiful, so we've rounded up five update ideas to help you achieve the best of both.
Clean and Refresh: First, take everything out of the space. Lay every item out on a table or counter and take inventory of what you own. Get rid of what you don't use or has expired. Next, give that empty space a good cleaning – and don't just stop with the spray cleaner – clean the grout, behind the toilet and all the other often overlooked areas. (If you're feeling ambitious, slap a new coat of paint on the walls and ceiling.) Restarting with a clean space (especially in a room focused on cleanliness!) should take first priority.
Purge & Organize: Now that you've purged your toiletries and other belongings, move them back into the bathroom and display in a way that will keep things visible and easily accessible.
Replace Fixtures: Replacing a toilet might not be a small change, but you'd be surprised how easy it can be to swap out a faucet or shower head. Not only will you improve the aesthetics of your space, but a low-flow model (or even just a simple aerator) will cut down on water consumption.
Upgrade Lighting & Hardware: Replacing poor lighting can do wonders in a bathroom and if often easy to do. Likewise, spray painting those brass knobs or picking up inexpensive alternatives is a big-impact task that can be done in a couple of hours or less.
Spruce up Accessories: Finally, bring in some new functional accessories (like towels and a shower curtain) to add a burst of whimsy or color without the clutter.
http://www.apartmenttherapy.com/little-changes-that-make-a-big-difference-bathroomupdate-ideas-164879