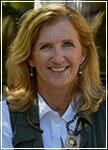 The Dulin Group is proud to announce that Denie Dulin has been ranked number 109 out of 25,000 agents in the Baltimore Metropolitan area from January – June 2019! Denie Dulin, team leader of The Dulin Group, takes a moment to talk about her success with The Dulin Group as well as offer some words of wisdom to others in the industry!
What Inspires The Dulin Group?
Denie Dulin has always had a passion for mentoring people and helping them attain their goals. Combined with years of real estate experience, it was only right that she took her expertise to the next level with her own real estate group. Denie knows that buying and selling a home is one of the biggest financial decisions a person will make in their lifetime. Being a part of such a life-changing decision is what inspires her to keep going.
What Sets The Dulin Group Apart?
There are thousands of real estate groups and agents all over the country. However, only 3% of realtors nationwide sell more than 20 homes a year. With such high competition rates, it's important that you stand out from the rest. The Dulin Group sells significantly more than the national average and here is a little insight on how they do it.
Denie prides herself on being primarily referral based. This means that her business comes mainly from word-of-mouth recommendations from her clients. Denie is an extremely knowledgeable real estate agent with excellent negotiating skills and market knowledge. In addition, she is a terrific communicator and a pleasure to work with. "It's more than just buying and selling property, I invest in building quality relationships with my clients and invest in the long term. We want to educate clients on the real estate process and the relevant facts and data so they can make the best decisions possible…", Denie says when asked about her values as a Realtor.
Any Advice for Aspiring Realtors
For those out there looking to start their real estate journey, Denie's top recommendation is to start with finding a mentor. She suggests looking for someone who has a wide variety of real estate knowledge and has been successful in both good and bad markets. You want to find a mentor that loves to teach and educate because you will be be inspired to learn.
"In and outside of the real estate business, it's important that when choosing who to work with, you align yourself with someone who has continued and consistent success. Be very thoughtful about the people that are supporting your life decisions and your career." – Denie Dulin
Ready for Your Dream Home? Contact The Dulin Group Today!
The award-winning Dulin Group of Long & Foster not only makes home buying seamless, but also memorable. Since 2012, We have been committed to giving our clients an enhanced home buying experience by listening and understanding their specific needs.
We serve the entire Metropolitan area, including Baltimore City and all surrounding counties. For more information, visit our website www.thedulingroup.com or contact us at (410)-804-7141