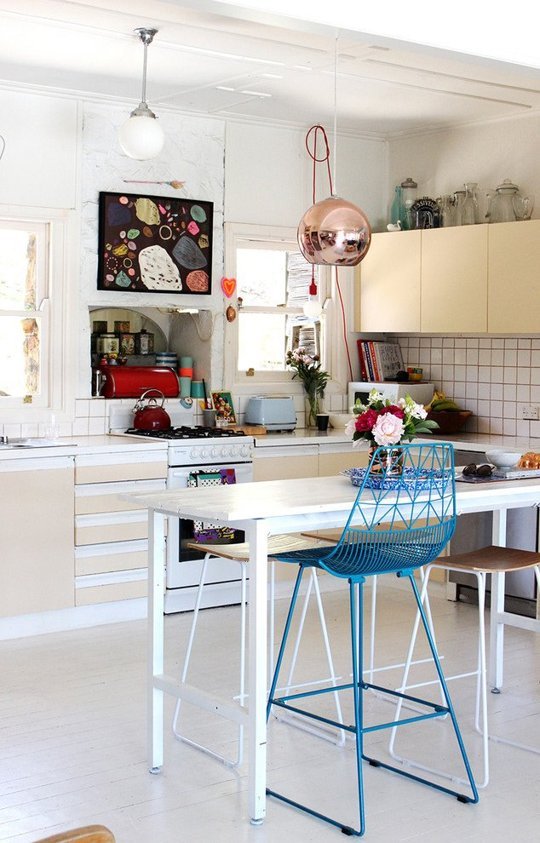 The big secret? Personality! A contemporary kitchen doesn't have to be void of it in order to be beautiful. In fact, it's my opinion that a kitchen should reflect the people who cook in it – including all their colorful quirks.
Looking at each of the kitchens pictured in this post, you can almost see through to the people who live there. The colors, the artwork, the items on display – it's all perfectly tuned to their personal style, and not necessarily to whatever's trendy. If you love what's in your kitchen now, you'll likely love it for many years to come.
Three Ways to Inject a Kitchen With Personality
1. COLOR – Don't feel like your kitchen choices need to match whatever's in magazines right now. If you like pink cabinets, paint the cabinets pink!
2. ARTWORK – Just like in any other room, feature what speaks to you (even if it speaks in colorful language). Kids' art, portraits of pets. It's all on the table, er–counter.
3. OBJECTS – It's the heart of the home, so the kitchen is a prime place to display a collection of your favorite items. You'll have opportunities to admire your things while you wait for water to boil, and you'll likely inspire guests to ask about your treasures when they're over for a visit (because, yes, everyone always ends up in the kitchen).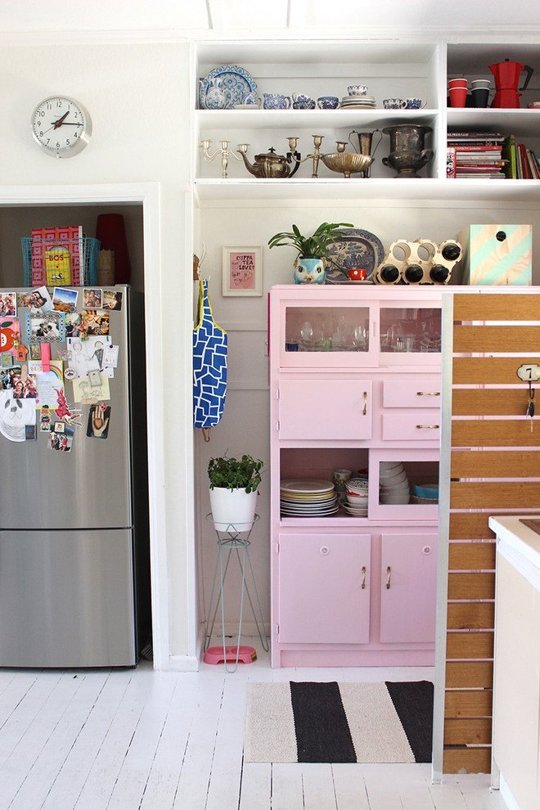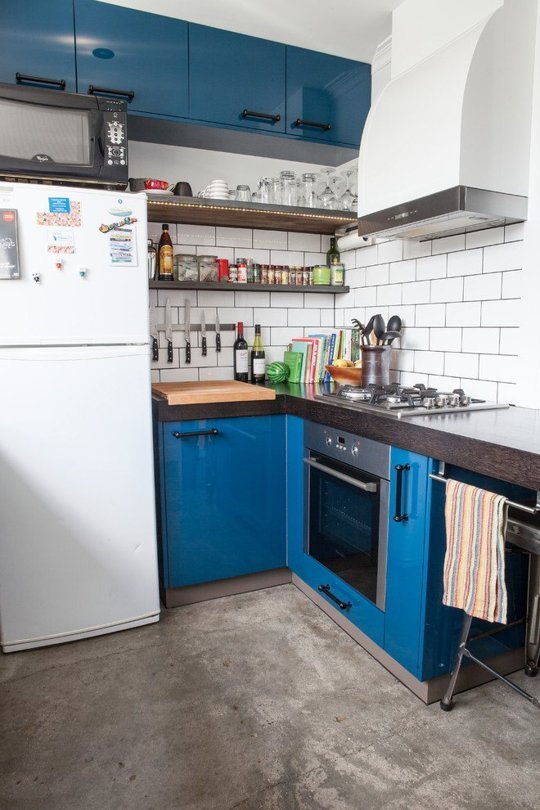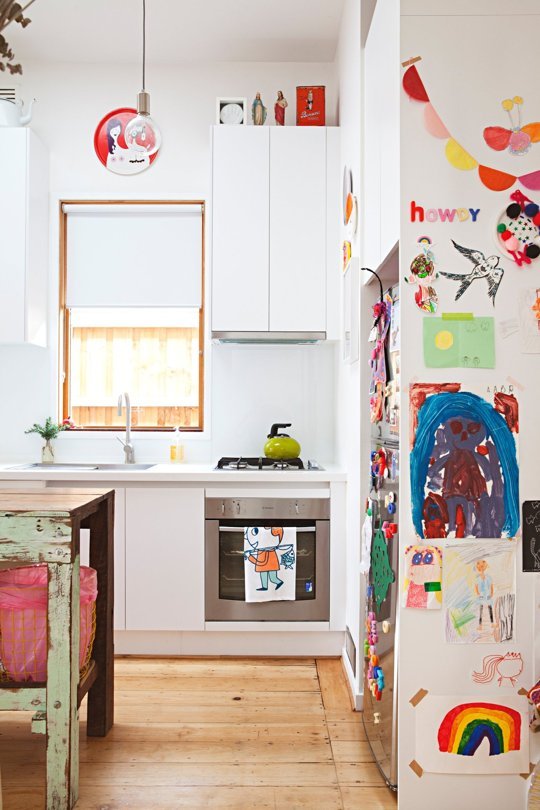 http://www.apartmenttherapy.com/the-number-one-secret-to-a-timeless-kitchen-personality-224191