The new year is quickly approaching and the last thing you want to do is enter the new year with a messy space. The new year is a chance to start fresh, so if the mess of last year is still occupying your bedroom, take the time to organize it. A clean bedroom allows you to think more clearly and get a better night's sleep without constant reminders of the things you still have to do. Here are some great tips for organizing your bedroom space!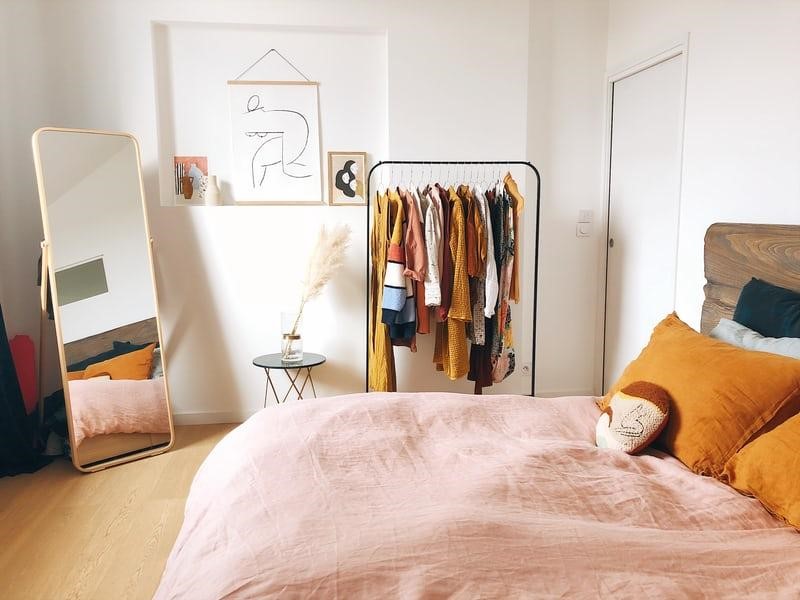 Make Your Bed
If you can't find the energy to do anything else, making your bed goes a long way in making your bedroom look more organized. Making your bed requires nothing more than a few minutes of your time when you wake up in the morning.
Even the most cluttered of bedrooms will look significantly better with a neatly made bed.
Under the Bed Storage
A lot of people don't even consider the space under the bed when trying to find extra places to store their belongings. Underneath the bed is a great place to implement storage spaces for things like shoes, seasonal clothing items, exercise equipment, extra sheets, and more!
There are plenty of storage containers designed specifically to fit underneath the bed. Before purchasing storage for under the bed, make sure there is no clutter underneath there already.
Get Rid of Unwanted Items
This might be the hardest part of organizing your bedroom. As much as you love those pair of jeans you purchased years ago, it might be time to let them go.
Take the time to sort through your clothes, shoes, books, collectibles, and anything else you store in your bedroom and pick out the items that you don't need or use anymore.
Get a bag together to donate to a local thrift store so that someone else can benefit from the items you no longer need.
Closet Space
It can be tempting to just take all of your room clutter and move it into the closet so that you don't have to worry about actually organizing it. However, this will catch up with you in the long run when your bedroom closet becomes a mess.
When sorting through clothing items you don't need, be sure to go through the closet as well. Investing in items such as closet organizers and shelving is a great way to keep your clothes, shoes, and accessories sorted and organized.
Style your Dressers
When the tops of your dressers are empty, it is so easy to store miscellaneous items on the dressers, which can cause clutter in the long run. To prevent this from happening, get creative and style your dresser tops with items that double as decor and storage space.
You may invest in a few cute baskets or decorative boxes to give your bedroom a nice look while having somewhere to store those miscellaneous items you couldn't find a space for.
Ready for Your Dream Home? Contact The Dulin Group Today!
The award-winning Dulin Group of Long & Foster not only makes the home buying experience seamless but also memorable. Since 2012, We have been committed to giving our clients an enhanced home buying experience by listening and understanding their specific needs.
If you need help preparing your home to sell, contact us!
We serve the entire Metropolitan area, including Baltimore City. For more information, visit our website www.thedulingroup.com or contact us at (410)-804-7141.