Whether you are remodeling your home to sell or just to give it a new look, color choice is everything. The color scheme you choose for a room can change the entire look and feel, so you want to choose wisely. Colors are divided into two main categories: warm and cool. Here are some great color psychology tips so that you know what mood you are setting with the colors of your room!
In general, warm colors are used to excite and stimulate a space. This makes them great for rooms with a high activity level such as the kitchen and living room. Colors such as reds, oranges, and yellows are considered to be warm.
Red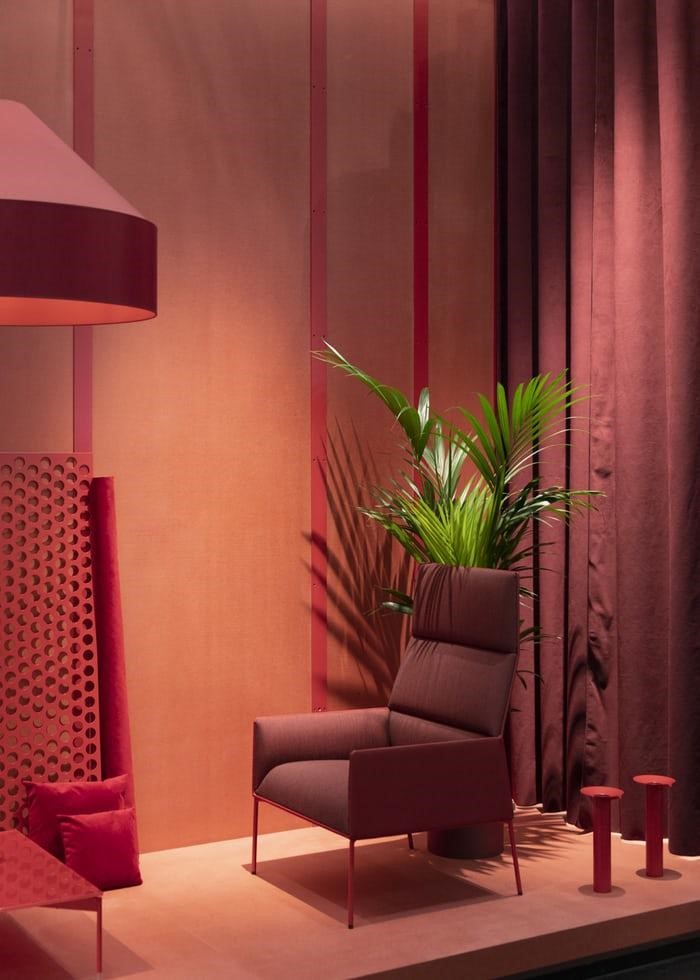 Red is a bold color choice, conveying passion and romance. The color red is known to stimulate, speeding up the heart rate, increasing blood pressure, and speeding up breathing. It is also known to increase appetite, making it a great color choice for a dining room or kitchen.
Yellow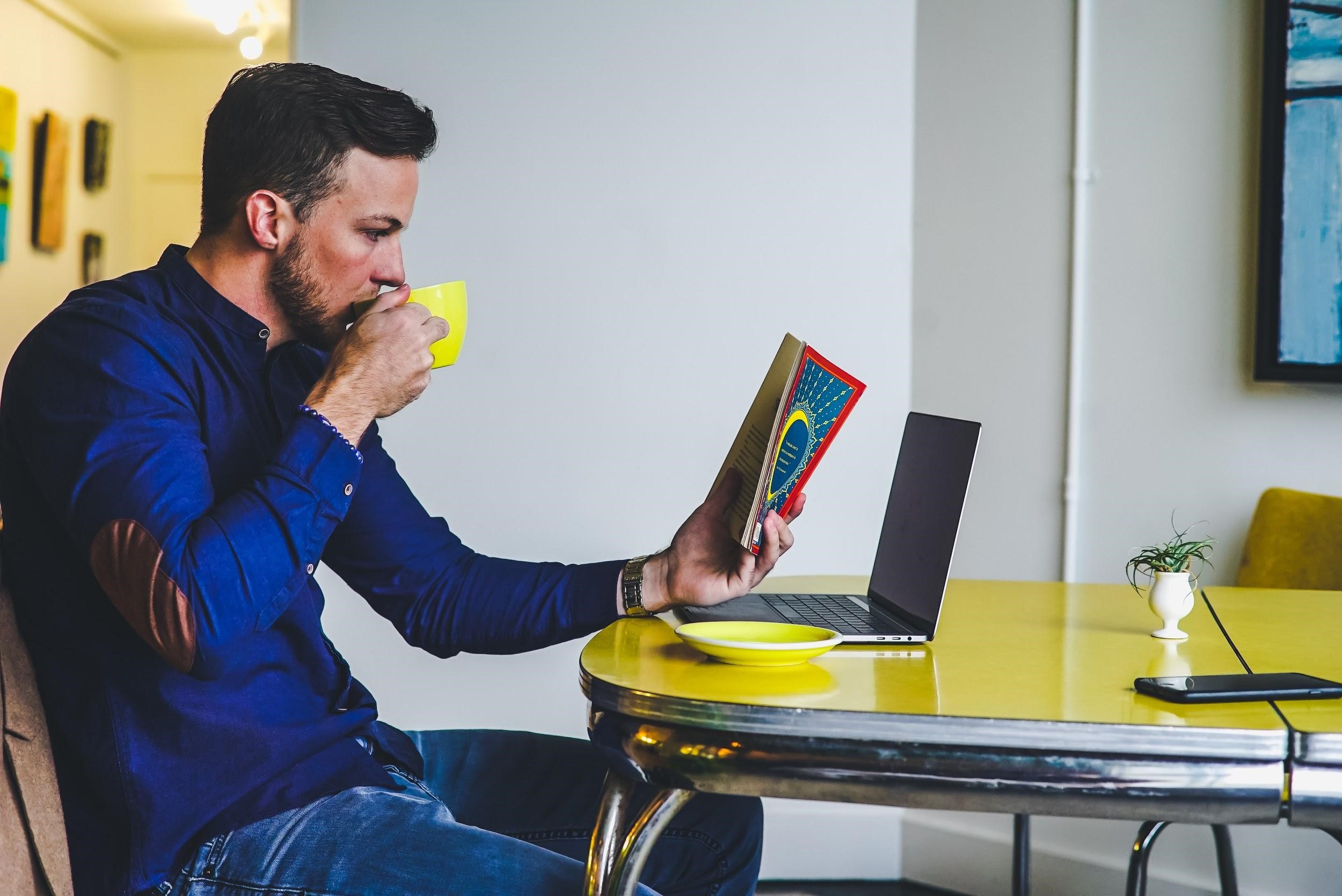 Yellow is a bold, bright color that reminds people of the sun. It exudes optimism and happiness, but can be a very overwhelming color if used too much. You want to be sure to pick the perfect shade, not too bright or too muted. This color speeds up the metabolism and helps to enhance concentration, which is good for a kitchen or office space.
Orange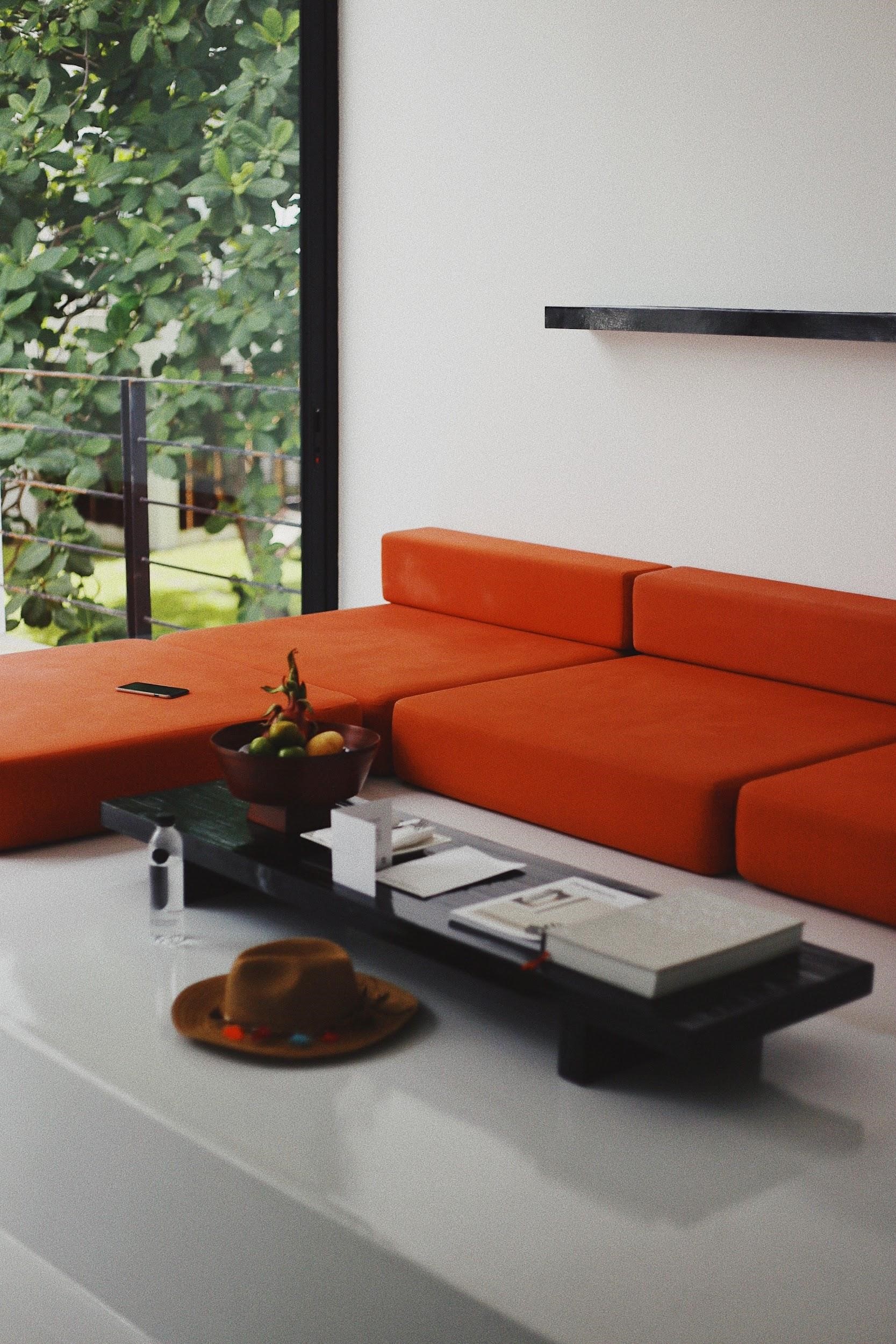 For rooms that need a burst of energy, orange is a great color. Orange colors remind you of citrus fruit or a beautiful summer sunset, creating feelings of happiness and innovation. Orange can easily be overwhelming, so it's best to implement touches of orange rather than an entire room.
Because it helps stimulate your appetite, orange is great for kitchens. For bedrooms, you want to use a more subtle, peach tone combined with neutral colors for a more relaxing ambiance.
Cool Colors
Having the opposite effect of warm colors, cool colors are meant to have a relaxing, calming effect on a room. These colors consist of blues, greens, and purples. Cooler colors are great for rooms like the bathroom and bedroom that are meant to be relaxed spaces.
Blue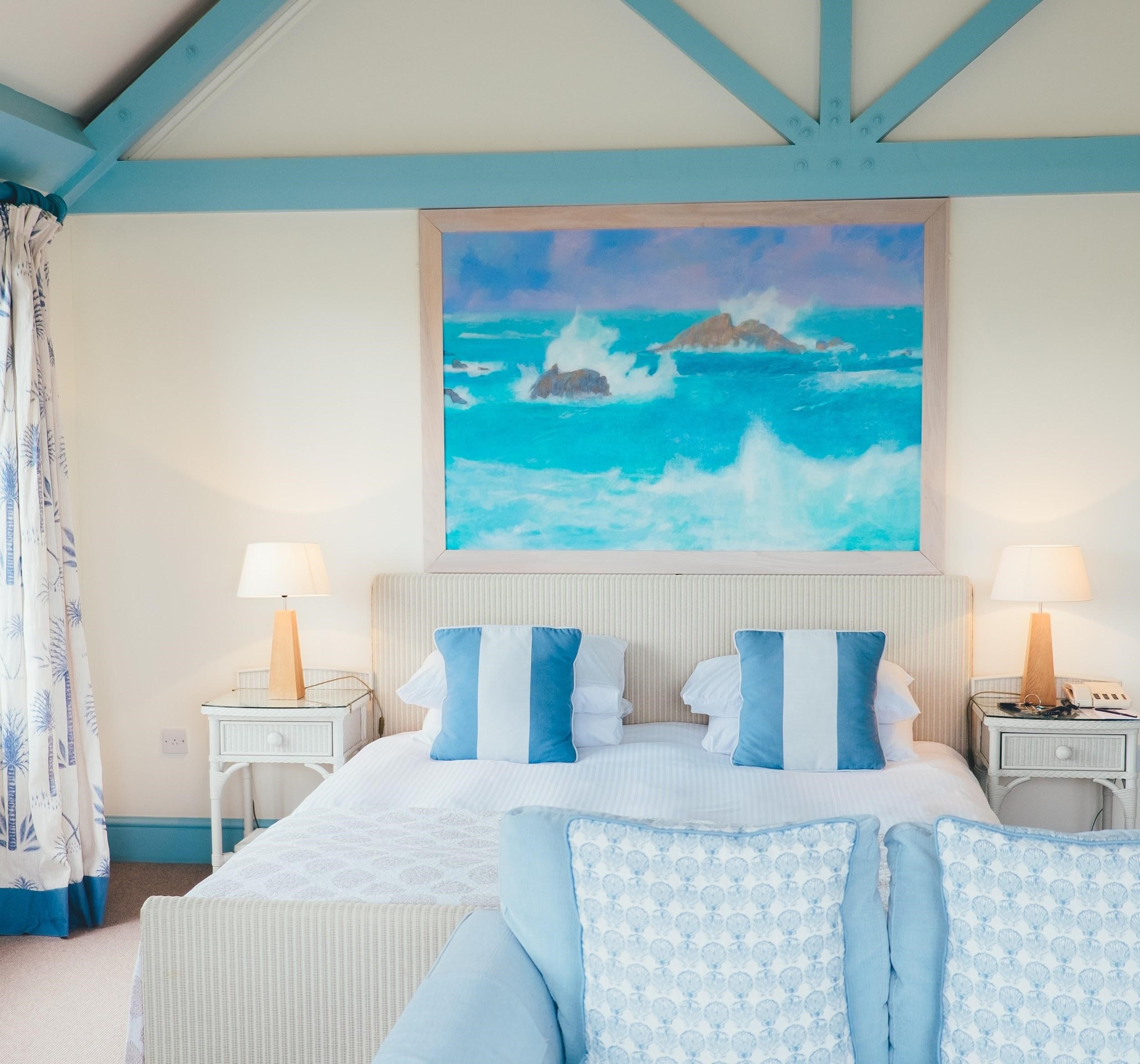 The color blue reminds you of the sky and the ocean, creating a calm, fresh feeling throughout a room. The great thing about blue is its versatility, as there are so many different shades that can be used, from pale, sky blue, to a deep, royal blue.
Darker shades such as navy can add more drama to a space, while sky blue makes a room feel tranquil. Because of blue's calming reputation, it's great for bathrooms, bedrooms, and kitchens.
Green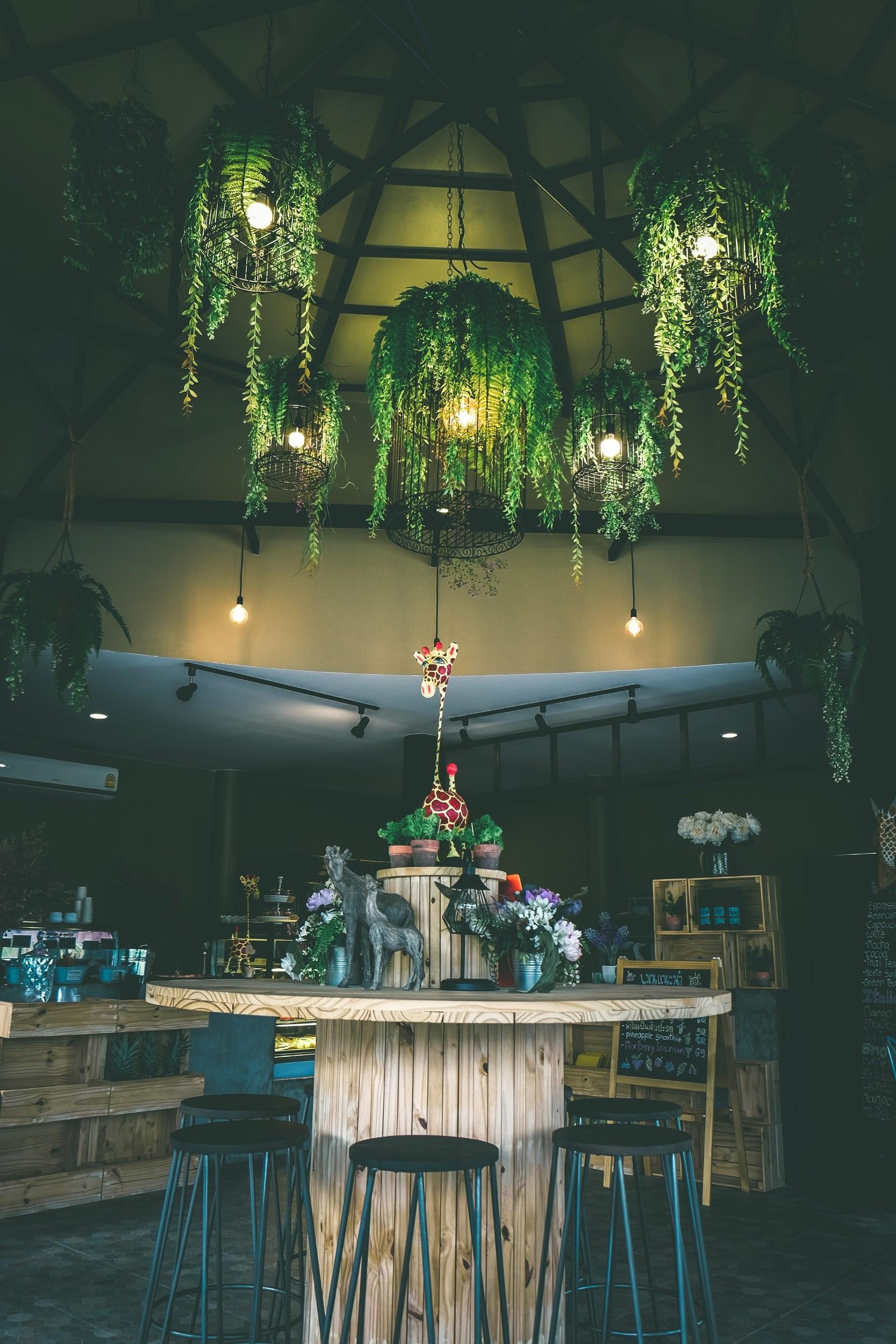 Green offers a similar mood to blue, but it has a little more versatility. Green can be both relaxing and cheerful, depending on which shade you choose. Green also invokes a feeling of nature, growth, and renewal.
The soothing essence of the color green makes it great for almost any room in the home. Transform your bathroom into a spa-like oasis with lighter greens or use emerald green to create a dramatic, elegant feel in a room. Combining green with neutral colors creates a natural, fresh look in any room.
Purple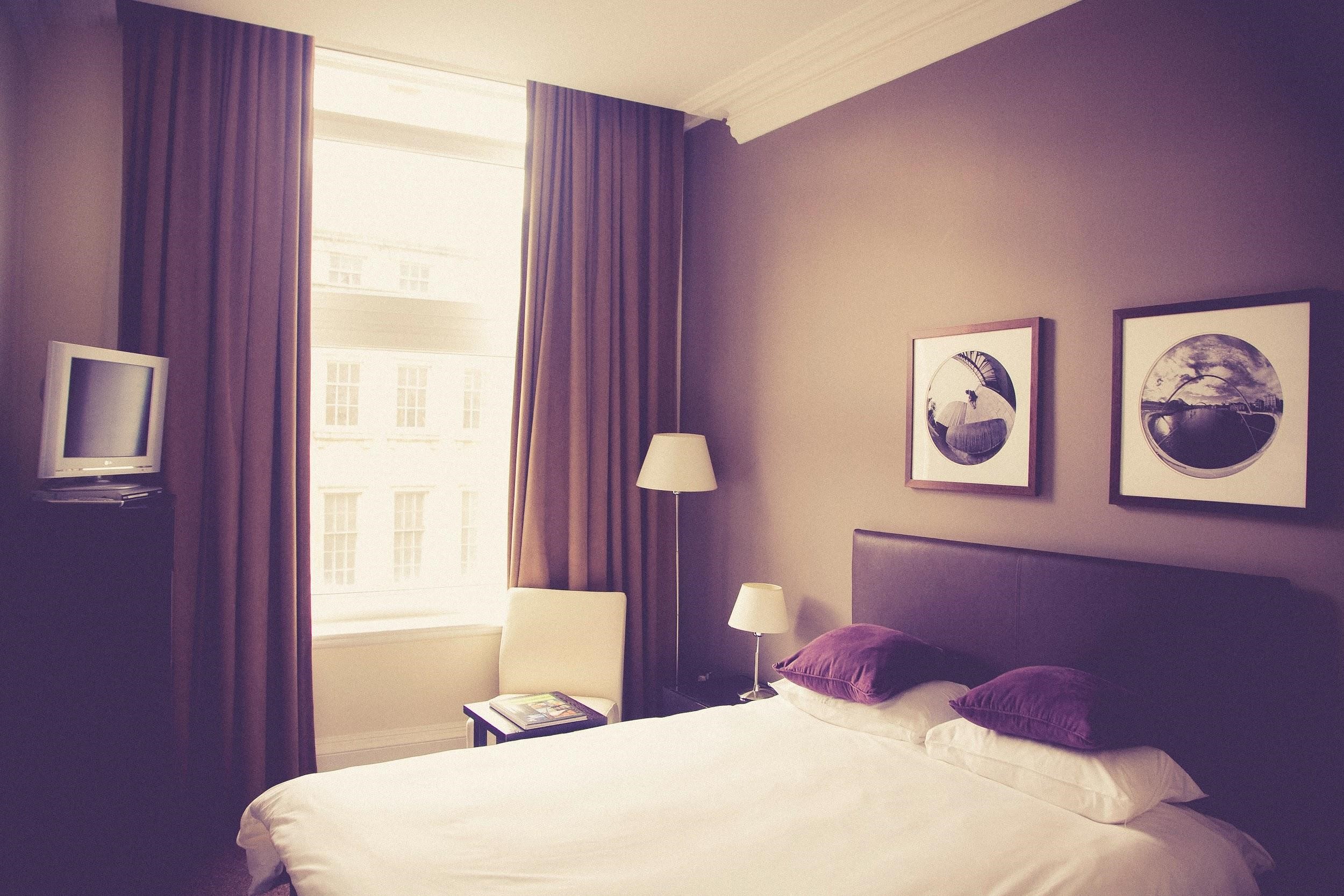 Purple is the color of royalty and can add elegance to any space. You can utilize a light lavender for a quieter, lighter space, or a dramatic dark purple to create a bold statement.
Deep purples are great for a dramatic entry-way, while lavender is perfect for a soft, formal living room.
Ready for Your Dream Home? Contact The Dulin Group Today!
The award-winning Dulin Group of Long & Foster not only makes home buying seamless, but also memorable. Since 2012, We have been committed to giving our clients an enhanced home buying experience by listening and understanding their specific needs. If you need help preparing your home to sell, contact us!
We serve the entire Metropolitan area, including Baltimore City. For more information, visit our website www.thedulingroup.com or contact us at (410)-804-7141.