When most people hear the words "lawn care", generally fall isn't the first season that comes to mind. Homeowners may think of small shoots of grass peeking out in March after a long winter, or maybe a verdant green lawn for Fourth of July barbecues in spite of the summer heat. However, fall is actually a critical season for lawn care. If you want to make sure to have the best possible lawn care year round (and increase your property value) then be sure to keep on top of your fall lawn maintenance checklist. Here are a few upkeep areas you'll want to focus on in order to have a healthy lawn that's the envy of your neighborhood.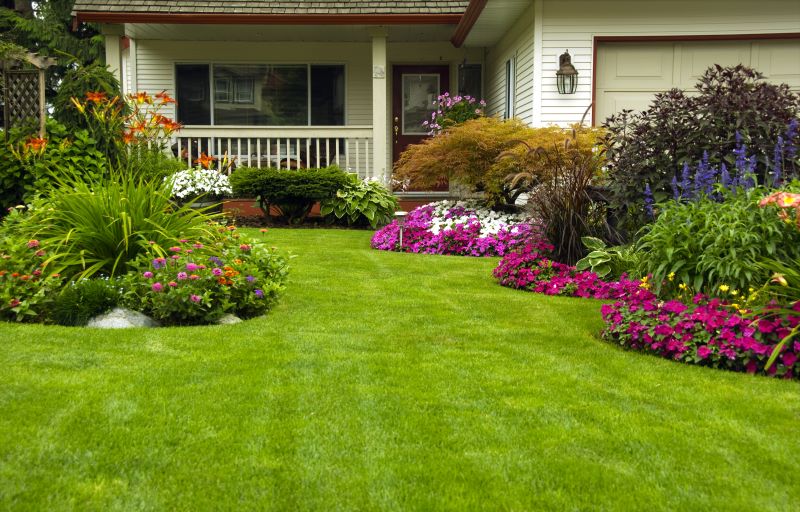 A Well-Raked Yard
The act of raking the yard is probably all too familiar to many homeowners. In addition to unwelcome leaves falling on your rooftop and gutters, your yard will very likely be hit hard. However, just taking the time to rake the yard every couple of days can pay big dividends. If leaves pile up for too long outside your home, then they can retain water which can lead to fungus growth that's harmful to the lawn. And, they can smother grass.
Use a leaf rake, leaf blower, or even a specialized leaf vacuum to keep your yard clear and your grass healthy. While raking is understandably not something to look forward to, it's still a chance to get some fresh air and exercise.
Mow, Just Not Too Much
While it may be easiest to become a little more relaxed about mowing in the fall, there is still a considerable amount of heat, rain, and sunlight in September through November. This allows grass to become overgrown if it isn't kept in check, which can lead to lawn diseases as well as host many pests.
That said, try not to mow too frequently. It may seem like a bit of a tightrope act, balancing between grass that's too long or too short, but if it is mowed too often, short grass can sometimes leave too much soil exposed leading to a drier overall lawn. A good rule of thumb is to mow when you'll be taking about the top third off the blades of grass. This way the lawn will be kept wet while still having healthy, manageable grass.
Weed-Free Grass
While common weeds such as dandelions and white clover are generally more common in the summer and springs than in the fall, autumn is actually the best time for using any kind of herbicides. This is because Come spring, most of the unwanted weeds should not return. Just make to take the proper protective steps when using a herbicide—wear protective gear such as a mask and don't try to spray on a windy day.
Grass Seed and Fertilizer
Grass seed can be a bit of a long-term investment, but is definitely worth your while. And the right brand and amount of fertilizer can help even more. According to Popular Mechanics magazine, "if you fertilize your lawn only once a year, do it in the fall". Planting grass in the fall allows the grass to develop its roots well before spring, leading to a healthy green carpet all the way up to your front porch.
Want to learn more about how your healthy, good-looking lawn adds property value? Or maybe you're in the market for a new home? Contact the Dulin Group of Long & Foster Real Estate by calling 410-583-5700 or the contact icons in the upper right corner of the website's homepage.