Thanksgiving is right around the corner and it's time to think about how you're going to decorate if you are the host this year! Even though it may just be your family members at dinner, you still want to make a good impression and have your home look presentable to guests. The Thanksgiving table is the place that most time will be spent on this holiday, so here are some great thanksgiving table decorating tips!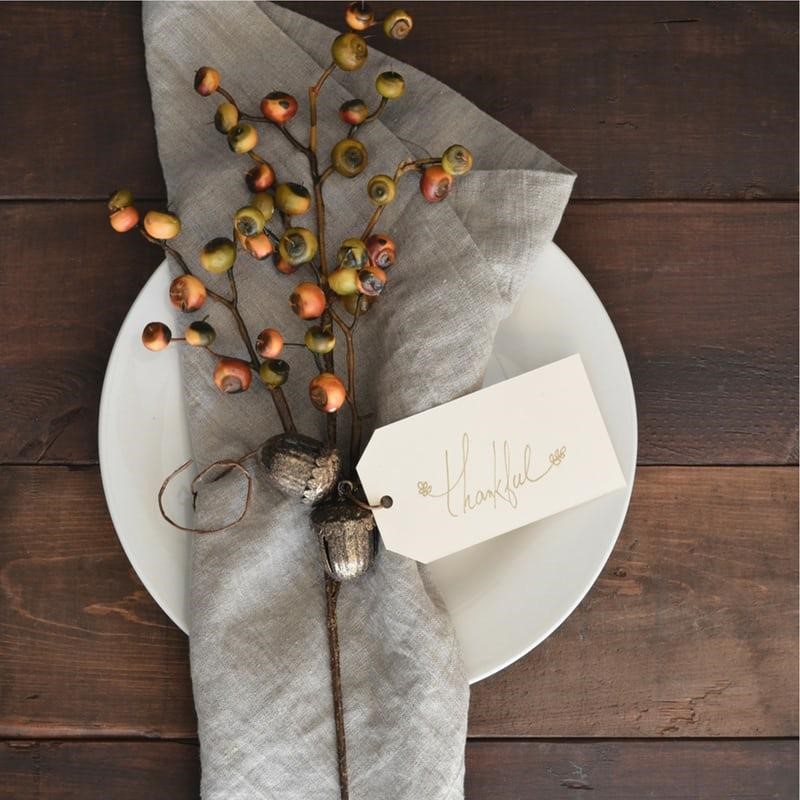 Autumn-Themed Dinnerware
When it comes to the Thanksgiving table, every detail matters. Add a nice touch by using dinnerware that matches the autumn theme rather than just the everyday dinnerware you normally use.
A rose gold color scheme for dinnerware is subtle but adds a beautiful touch to the table. You could also invest in autumn colors such as dark red, orange, and brown for your dinnerware.
Fresh Produce
Why not incorporate edible decor onto the Thanksgiving table? This adds a dimension to the table and also gives you a nice snack to enjoy later when all of the guests leave. Autumn is harvest season so it's the perfect time to gather mini pumpkins, apples, grapes, figs, and more to put into a beautiful fruit bowl.
Patterned Napkins
Rather than grabbing the first set of napkins you see at the store, go for napkins that have an elegant design on them. When setting the table, the napkins will he places on top of or next to plates, so they'll be very visible.
Taking the simple step to incorporate embroidered or designed napkins put the finishing touch of elegance on the Thanksgiving table! Rather than paper napkins, opt for cloth ones to give the table a better look.
Candles
Candles are not only a great decorative piece, but also set the mood at dinner with some extra dim lighting. You can keep things simple with some standard white candles or utilize fall colors and scents when picking out candles.
Lighting candles creates a nice ambiance and autumn smells can help complete the aesthetic. To make a really bold statement with candles, utilize a candle holder as the main centerpiece on your Thanksgiving table!
Ready for Your Dream Home? Contact The Dulin Group Today!
The award-winning Dulin Group of Long & Foster not only makes the home buying experience seamless but also memorable. Since 2012, We have been committed to giving our clients an enhanced home buying experience by listening and understanding their specific needs.
If you need help preparing your home to sell, contact us!
We serve the entire Metropolitan area, including Baltimore City. For more information, visit our website www.thedulingroup.com or contact us at (410)-804-7141.