Winter is right around the corner and that means it's time to prepare your home if you haven't already! Winterizing your home is the process of ensuring that your home's interior and exterior is in good shape for the cold and inclement weather. It's important to prepare in advance so that your home doesn't endure any damage from the weather. Here are some tips on how to winterize your home this season!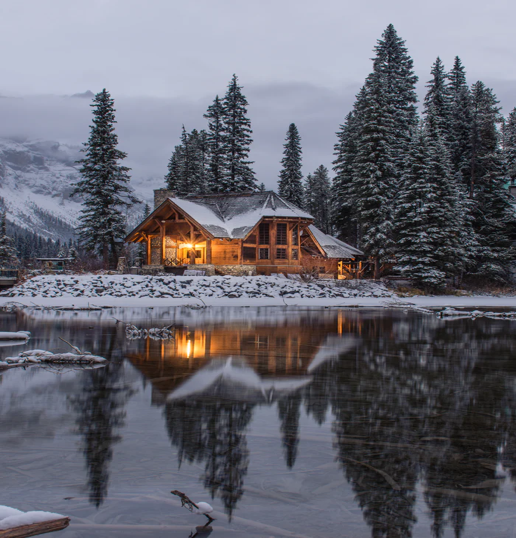 Gutters & Downspouts
The fall season is the ideal time to clean out your gutters and downspouts because of the falling leaves. However, before the winter season hits, you want to go back and double check your gutters and downspouts once again.
Take the time to clean any more leaves and debris that may have accumulated because otherwise, water won't be able to travel away from your home. This is a good time to install leaf guards to keep debris out of your clean gutters through the winter season.
Winter Materials
Get your snow shovel and salt together now before it begins to snow. The last thing you want is a heavy snowfall to hit and no shovel to dig your car out of the snow.. It's also a good idea to collect some emergency canned food items and bottles of water just in case a bad storms come through.
Doors & Windows
Next step is to winterize your doors and windows to ensure that there is no draft coming into your home. This will keep your home warm and moisture free throughout the winter season. To do this, simply inspect your home's doors and windows for any gaps and cracks where warm air could escape.
If you notice any damaged areas, simply apply caulk or weatherstripping to close any openings. Damaged doors and windows can result in a higher energy bill because cold air is getting in and warm air is escaping.
Roofing & Decks
You should hire a professional roofing contractor to inspect your roof for any damage. Damaged shingles and loose gutters need to be repaired to ensure that snow and ice doesn't get into your home.
If you have a chimney, now is the time to give it a good cleaning before use. For your outdoor deck area, apply a fresh coat of protectant so that no damage is done to your deck from the winter elements.
Ready for Your Dream Home? Contact The Dulin Group Today!
The award-winning Dulin Group of Long & Foster not only makes the home buying experience seamless but also memorable. Since 2012, We have been committed to giving our clients an enhanced home buying experience by listening and understanding their specific needs.
If you need help preparing your home to sell, contact us!
We serve the entire Metropolitan area, including Baltimore City. For more information, visit our website www.thedulingroup.com or contact us at (410)-804-7141.